When it comes to laying out the content on your home page there is a particular structure we want to follow. 
Keep in mind that this is the first page people see when they reach your website and start their experience with you. Think of it as their first impression. Your homepage should compel visitors to dig deeper into your website and move them further down the page so that you have the opportunity to connect with them and make a real impact during that important 3 second window.
A big mistake people make is to treat their home page like a CV / resume. Talking only about who they are and what they do and thinking that selling themselves is enough. It isnt.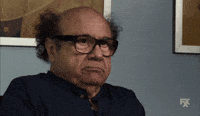 The primary objective of your website home page is to speak to the viewer. We want the content to be focused on THEM not you. Every part of the way we structure the home page needs to be tailored to the problem, needs and solutions of the viewer.
This is why we needed to complete the previous reflection stages so that you have a very clear idea about who your ideal cusomter is so that you can create your website strategically around who you want your viewer to be. 
Understanding this difference will help you significantly when it comes to writing the copy for your pages. 
Instead of your site being…
"hey I'm X, I have X experience, I have X offers / products, you should click here to buy them from me." 
It becomes…
"hey Y, I recognise you're struggling with Y problems, and I have the solution with offer Y, click here so I can help you achieve Y results."  See the difference simple positioning can make?