The aim of the Low Offer is to act as an easy entry point for attractring a new customer. It should be a product or service that helps your client fix a single problem or covers a single topic. It should be relatively affordable, accessible and the client should be able to see results / resolve their problem in a short period of time. 
The aim of the Mid Offer is to help someone who has a more complex problem. It should include a a few topics. Adding more value to the offer also enables you to charge a higher price.  Think of your Mid offer as your happy place with sales. It should be suitable and most appealing for majority of your customers.
The aim of the High Offer is to generate good money for your business whilst providing advanced support. Im most cases this will include 1:1 time with you if you are service based, or luxury products.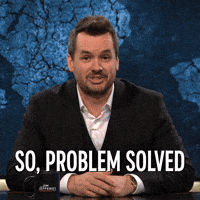 The aim of the VIP Offer is to act as 
"Why do I need so many levels of offers? Can't I just have one and sell everyone in to that?"
This is a common question and one that is simple to explain with an example…
Say you only have one offer (which is Mid tier) and it is a program priced at $500, takes 2 months to complete and helps a customer achieve X & Y. You have three leads. The first lead can't afford it, the second lead doesn't have the available time and the third lead needs problem Z solved too. What I see happen in this scenario A LOT (with new clients of mine before we do strategy together) is the business will either walk away with no clients, OR they will spend hours of back and forth and negotiation adjusting the price for one customer, the time for another and adding extra inclusions for the third customer. Needless to say it is messy, hard to track and unfair for other customers who bought the offer as is. 
The solution to this problem is to DOWN-SELL, CROSS-SELL or UP-SELL to make sure that you can appeal to leads without always having to change your offers based on an individuals needs. And this can only be achieved when you have multiple offers at different tiers. 
The aim of the Down-sell is to allow people to work with you in a  smaller capacity until they can afford a more expensive offer, or, until they have the pre-requisites needed.
In the example above if you could suggest your Low offer instead of Mid.  
The aim of the Cross-sell is to suggest a different offer (or multiple) that is similar or complementary if the current offer isn't a fit. 
In the example above if you could suggest two short course offers instead of the longer program, both of which are Low individually but together form a Mid offer. 
The aim of the Up-sell is to suggest a better, higher valued offer for someone who needs more. 
In the example above if you could suggest your High offer which includes solving problem Z instead of the Mid offer.